Our Doctor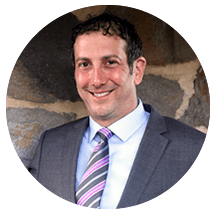 Lee R. Stein, DPM, FACFAS
Lee R. Stein, DPM, FACFAS
Aside from providing care at Lake Shore Foot & Ankle, PC, Dr. Lee R. Stein is also the chief and residency director of the podiatry surgical residency program at Weiss Memorial Hospital. He has also previously served as residency director at Michael Reese Hospital and has had hospital affiliations with Rush North Shore Medical Center, North Shore University, St. Joseph's Hospital.
Dr. Stein recently performed a fellowship in Microsurgery and Biologics at the Chicago Foot & Ankle Deformity Correction Center and completed an International Orthopedic fellowship with the Institute for Peripheral Nerve Surgery. He also recently completed various preceptorships. On multiple occasions, Dr. Stein has trained at the Microsurgical Lab at the Mayo Clinic in Rochester, MN. He also has an interest in Medical Missions and has visited the Phillippines, Mexico, Egypt, and Colombia to provide surgical care to patients of these countries in need.
Associations
Fellow, Association of Extremity Nerve Surgeons
Fellow, American College of Lower Extremity Surgeons
Certifications
Clinical Cryosurgical Applications and Podiatric Practice
Neurosensory and Motor Testing
Orthotripsy and Extracorporeal Shock Wave Therapy
Diagnostic Ultrasound
Neuropathy Care Center
Arthroscopy
Nerve Surgery
External Fixation
Orthoplastic Surgery
Our Staff
Our office staff are patient friendly and are willing and able to assist you in any way. With excellent qualifications and superb people skills, our staff welcomes all patients as an addition to our family. From the moment you enter our office you will be greeted with warm smiles and courteous attention.
Each of our current employees have had related administration and clinical formal training. Our dedicated staff always has your best interest with respect to protecting your patient privacy. Come visit us today, and experience an office visit the way it was meant to be. We have three convenient office locations to better serve you.